Economic-Development Initiatives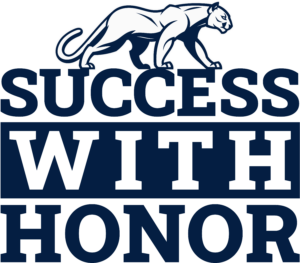 The Chamber teamed with Success With Honor – the preferred NIL collective of Penn State athletics – in 2022 on an exciting and groundbreaking platform that harnesses the power of Penn State's student-athlete influencers and connects them with businesses and organizations looking to boost their brand, promote their products or fire up their next event.
The strategic partnership follows last year's decision by the NCAA to allow the nation's student athletes – across all divisions and sports – to profit from their name, image and likeness (NIL) through endorsement deals, public appearances, social-media campaigns, sponsorships, and more.
Success With Honor (SWH), a not-for-profit organization formed by a group of notable Penn State alumni, works with all 850 Penn State student athletes in 31 sports to help them navigate and maximize their NIL opportunities while maintaining a commitment to excellence in their academic and athletic careers. All monies that come into SWH in excess of expenses are paid to the student athletes to maximize their opportunities.
The Chamber and SWH help businesses and organizations reach audiences through social medial promotion, in-person appearances, commercial endorsements, and much more – providing unparalleled access to Penn State's student athletes and easy and flexible collaboration on a wide variety of marketing opportunities. A dedicated SWH representative works directly with participating businesses to determine athlete selection and availability, endorsement content, and other benefit fulfillment and customer-service needs.
The program launched with multiple Centre County and Pennsylvania businesses on board, including Geisinger and Snap Custom Pizza. As early adopters of the platform at the highest tier, the businesses now have the designation of "Official Health Care Network" and "Official Pizza Restaurant Chain" of Success With Honor and will have the opportunity to offer their target audiences exclusive opportunities to engage with their organizations.
Since launching in March of 2022, SWH has generated more than $500,000 in NIL opportunities for more than 150 Penn State student athletes across 22 different teams.
For more information on NIL opportunities, contact the Chamber at 814-234-1829.