Chamber of Business & Industry of Centre County
we work hard
for all members
If you're looking to build your reputation as part of our 700-strong community of well-respected businesses and organizations — from local startups to nationally recognized companies — then you've come to the right place.
As a Chamber member, you and your employees have opportunities to invest in Centre County, grow your business, connect, and lead the conversation through investment, events, professional development, business education, member-savings programs and other member-exclusive opportunities.
Our membership program is designed to help you position your brand as an expert in the region, build meaningful relationships with other members and stakeholders, learn and grow through events and programming, and get noticed with a Chamber awards program that recognizes member excellence.
The Chamber is a membership organization, but we're also your friends and neighbors, and we want you to be part of the work we're doing to make Centre County an even better place to live, work, learn, play, and prosper.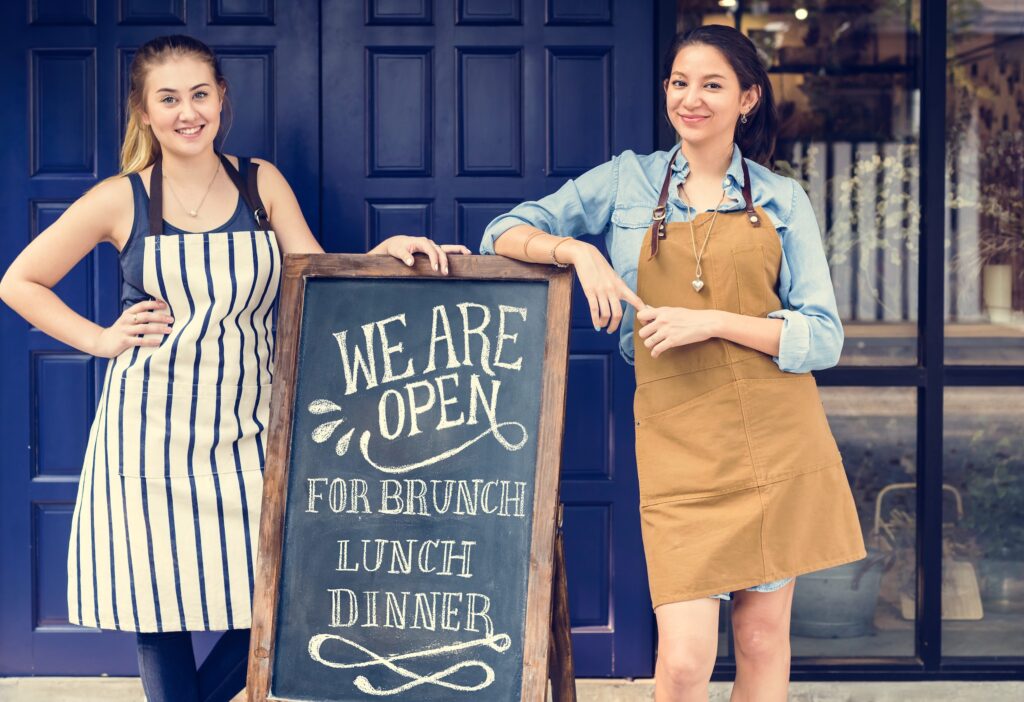 "Great things in business are never done by one person; they're done by a team of people."
Better together: Explore how The Chamber can help you do business
Expand personal and professional relationships, gain career-enhancing knowledge and develop your business with others who share common goals.
Invest in Centre County
Gain a seat at the table to directly influence the community you call home by sharing resources and expertise. You'll collaborate with other business and community leaders and play an essential role in smart economic development, government advocacy and improving lives in our region. When business expands and the workforce grows, we all win.
lead in the community
If you're a business owner in Centre County or the region, you should be a part of the Chamber. Establish a presence in the business community through our sponsorship, marketing and advertising opportunities, while getting to know other business owners, learning from them, and bouncing ideas off of them.
grow your business
At the Chamber, we know what it takes for businesses to succeed: they need access to a variety of resources — from capital to training programs — and those resources need to be available at the right time. We can identify your needs, help you to build an engaged network and deliver meaningful solutions via valuable programs and services that focus on you.
Make Connections
Connect with fellow Chamber members by leading and participating in our many professional-development opportunities, committees and advocacy groups. Stay up-to-date on the top economic and member news via the Chamber's website, and make your presence known to customers in the online Guide to Centre County and business directory.
Keystone Realty Group, LP is a full-service, commercial real estate firm that assists clients in managing their real estate portfolios.
Thank you to this Leader Member for hosting the Chamber's February Business After Hours (BAH) event at their offices in State College.
It was a tremendous success with 150 Chamber members and guests in attendance, including members of the Chamber's volunteer ambassador committee.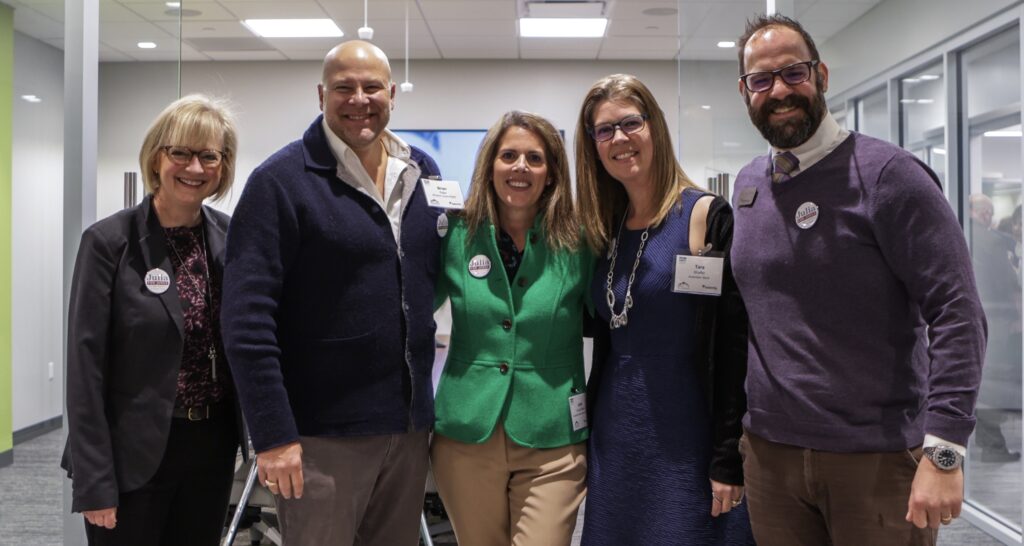 The Chamber Helps You Make Your Business Stand Out
Ready to join the conversation and initiate your customer-engagement plan?
Meet with the chamber team
You don't have to do it alone. Our Chamber executive team and ambassadors are here to help.
Build a custom plan for success
Explore our membership tiers for the option that works best for you and your business.
Seven-hundred members trust us every day to help them stand out from the crowd in the Centre County region.
Discover the best membership option for you!
Schedule a free consultation or email Jeannine Lozier, VP of membership engagement, at jeannine@cbicc.org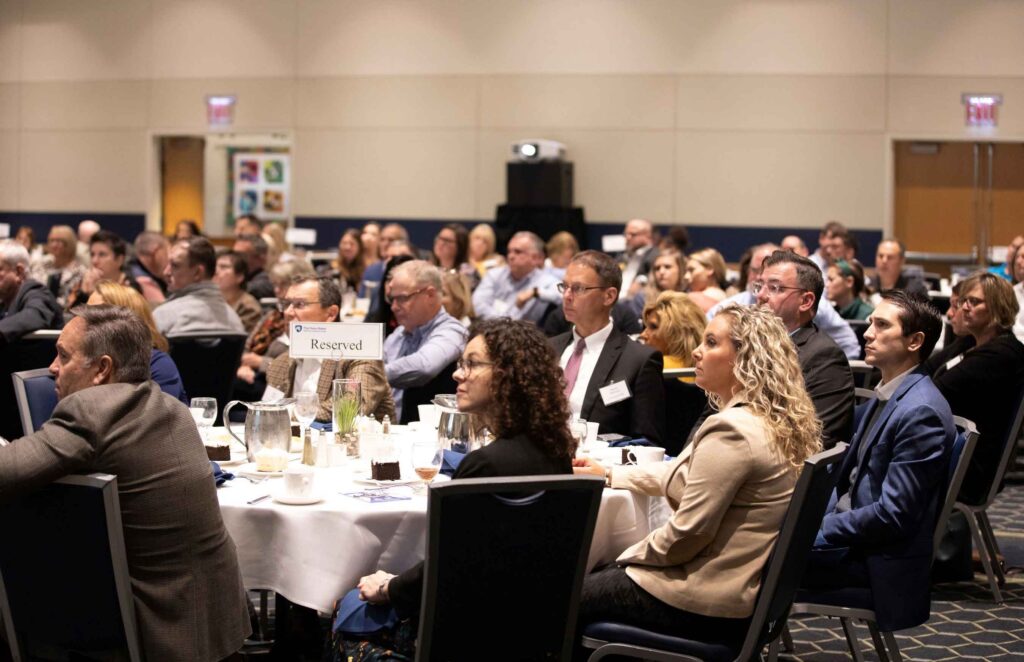 The Chamber's diverse membership is comprised of 700 businesses of all sizes and across all industry sectors, as well as academic institutions, government entities and civic organizations. We are thousands of engaged professionals sharing a commitment to growing the economy and improving life in Centre County.