Chamber Programs & Events
Calling all middle-school students! Share your ideas and show off your citizenship skills in the 2023 National Civics Bee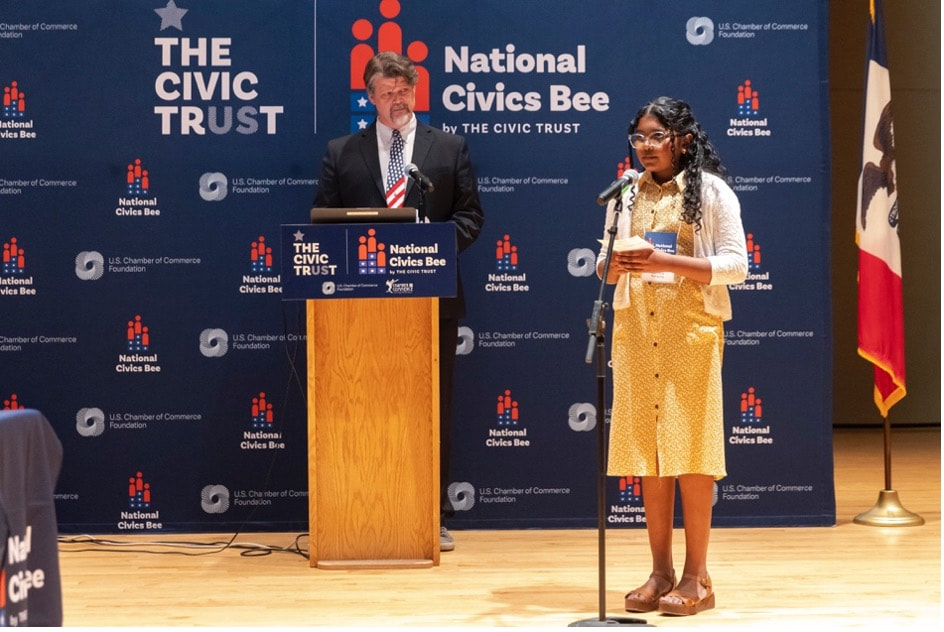 Why Civics?
The Chamber believes informed and active citizens make for a strong country, a strong economy and a strong workforce, and that our continued prosperity depends on the strength of all three. The National Civics Bee is a way to promote greater civics knowledge and civic participation across the country, and to energize our community with a celebration of civic pride.
Prizes
Each finalist will receive a certificate. In addition:
The First Place Winner will receive a $1000 cash prize.
The Second Place Winner will receive a $500 cash prize.
The Third Place Winner will receive a $250 cash prize.
Please email Felicia Hetzman, VP of marketing and communications, at felicia@cbicc.org with any questions.
Thank you and good luck!
About the Bee
Centre County's Civics Bee, hosted by the Chamber of Business & Industry of Centre County, is one of many pilot National Civics Bee competitions promoted by the U.S. Chamber of Commerce Foundation.
​Middle-school students from throughout Centre County will participate in a first-round essay competition. Judges will then select 20 essays to go to the final round: a live quiz event testing civics knowledge to be held on April 17 in Centre County.
​Winners will be recognized in their communities and receive prizes.
How to Enter
If you are a middle-school student with an idea about using civics to solve a problem in your community, review the rules and guidelines on this page:
Complete the submission form, including contact information for your parent or guardian, and submit your 500-word essay for consideration.
Deadline: Submit your essay by 11: 59 p.m. on Feb. 24, 2023