Economic-Development Initiatives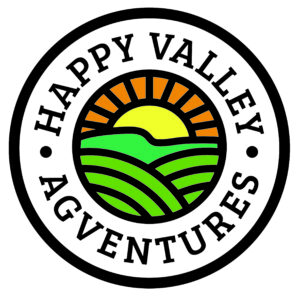 Agriculture is deeply embedded in Centre County's heritage, and the industry is a leading driver of the economy throughout the region and state.
 
Signs of our agricultural roots are everywhere – from Penn State University, which was chartered as the Farmer's High School in 1855, to the beautiful farmland throughout our many picturesque valleys.
 
Happy Valley Agventures – a joint initiative of the Chamber of Business & Industry of Centre County and The Happy Valley Adventure Bureau – was launched in 2019 to support Centre County farmers and local growers and producers, and to provide local residents and visitors with a resource to learn about and experience what we grow, craft and create.
 
In Centre County, century farms not only showcase the region's historic rural charm, they also offer visitors opportunities for education, adventure and escape.
 
On our small farms, you can stroll through a field of sunflowers – nature's perfect backdrop for memorable family photos – pick you own fresh blooms or blueberries, go on a fall hayride, or even watch a meteor shower with an unhindered view of the night sky. At the many farm stands that dot the landscape, you can purchase everything from locally grown fruits and vegetables and cut flowers, to heirloom pumpkins and delicious baked goods.
 
Many Centre County restaurant chefs take pride in offering locally sourced ingredients cultivated from their own fields. The result is innovative and flavorful field-to-fork cuisine. Local ingredients, including grapes and apples, also flavor the beer, wine, cider, and spirits found on our popular craft-beverage trail.
 
Amish-made artisan cheese, as well as conserves, jellies and shrubs – found in fine restaurants, wineries and gourmet food stores throughout the East Coast – are produced and enjoyed at farm stores right here in Centre County.
 
In the spring, you can appreciate apple blossoms in bloom; in the fall, you can celebrate the harvest at family friendly, on-site farm events. Any time of year, you will find plenty of ways to discover and explore Centre County's abundant agricultural offerings.
 
Visit the Happy Valley Agventures website at www.happyvalleyagventures.com to find inspiration and to get started on your agventures!