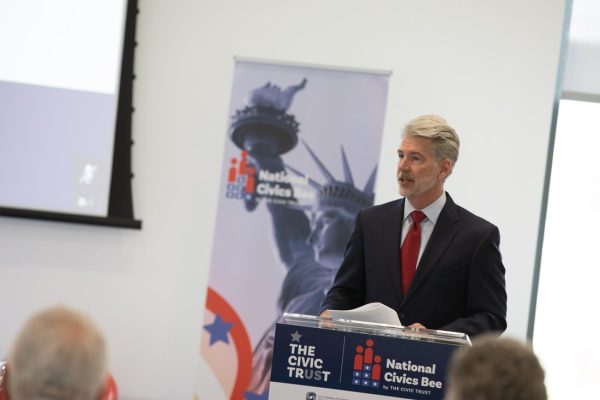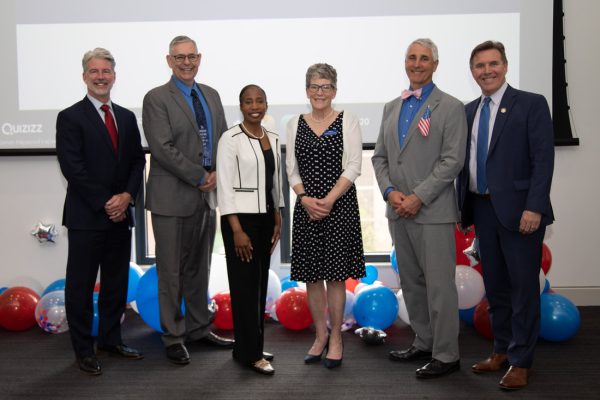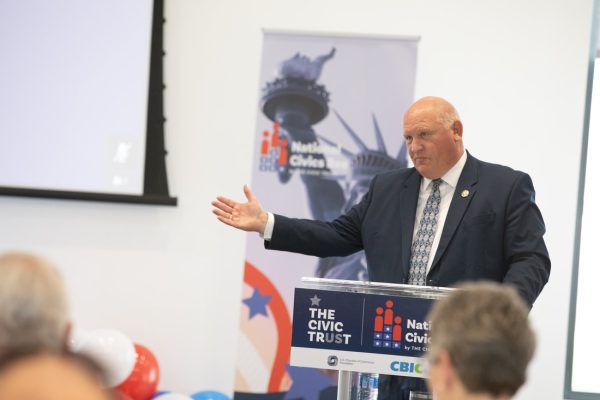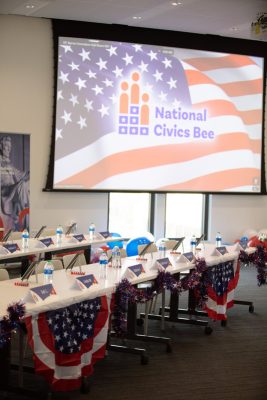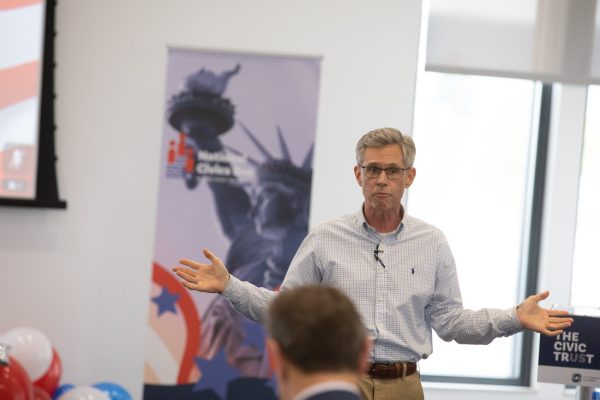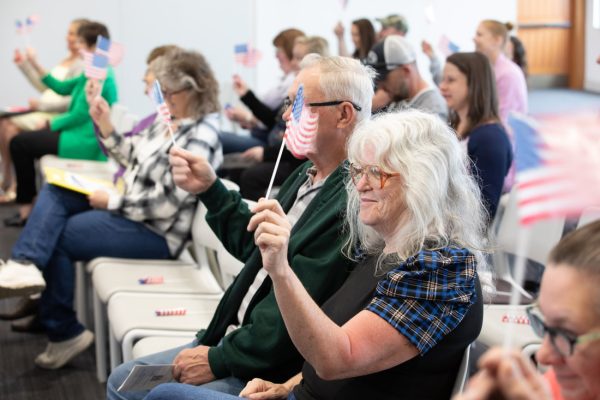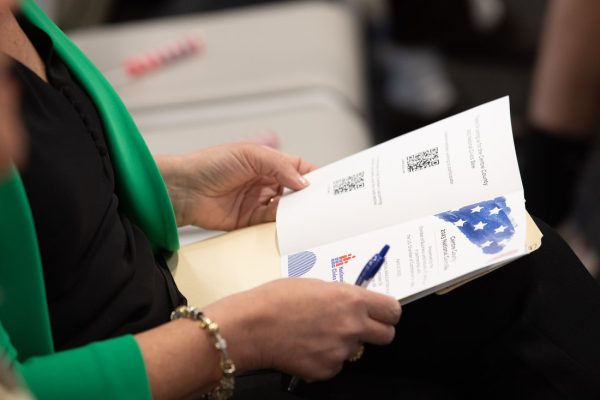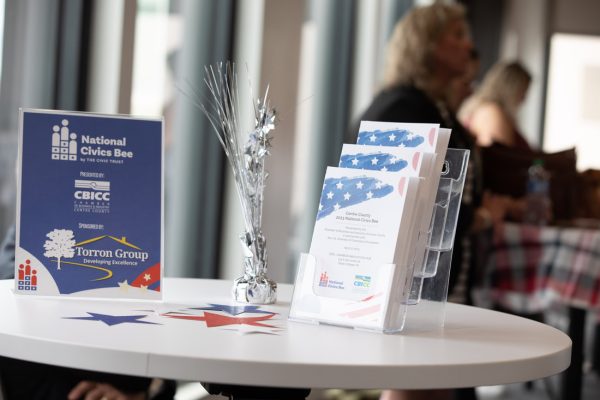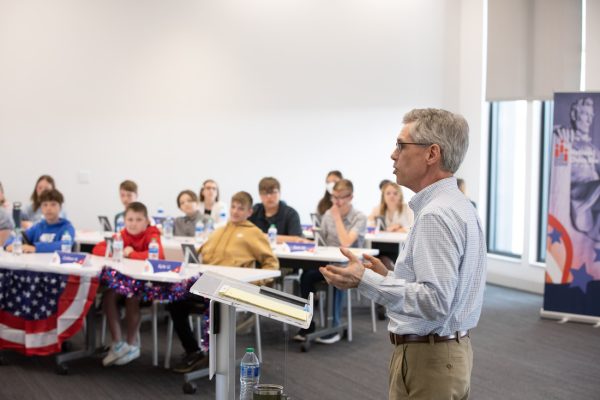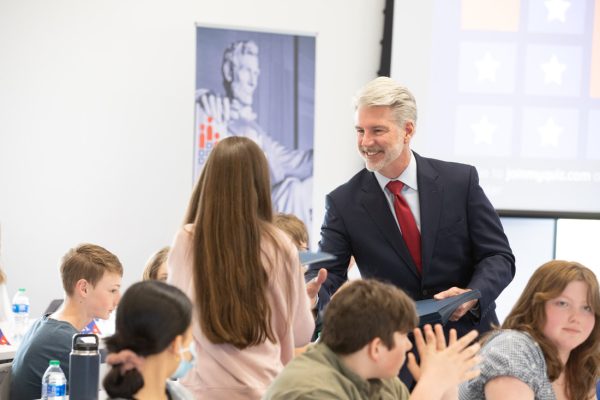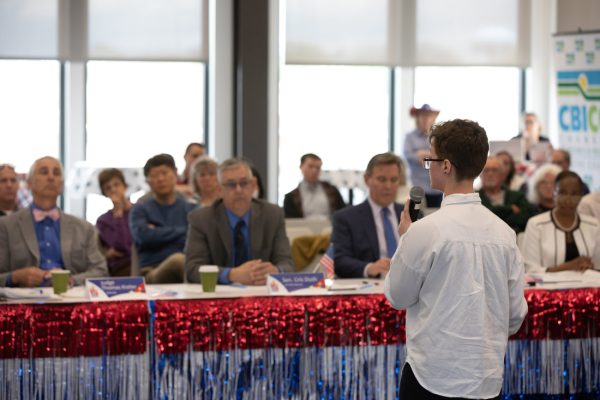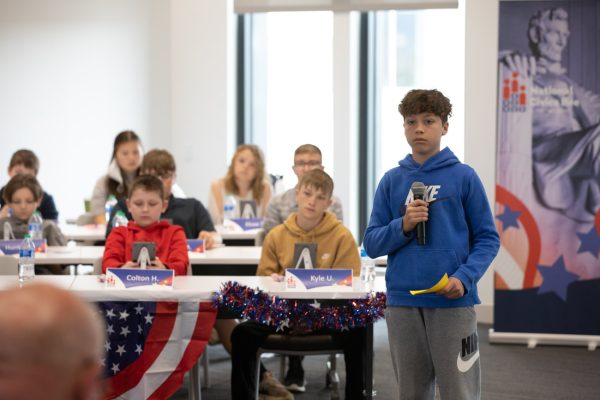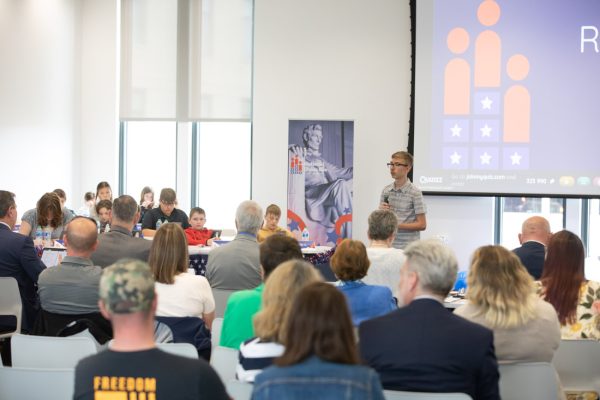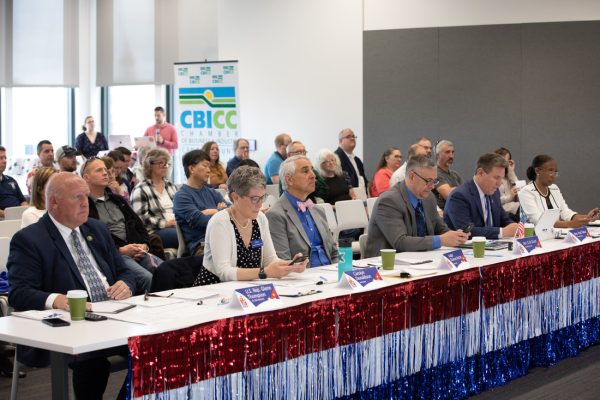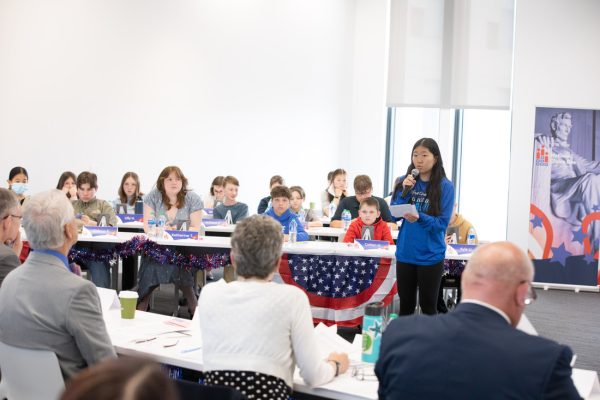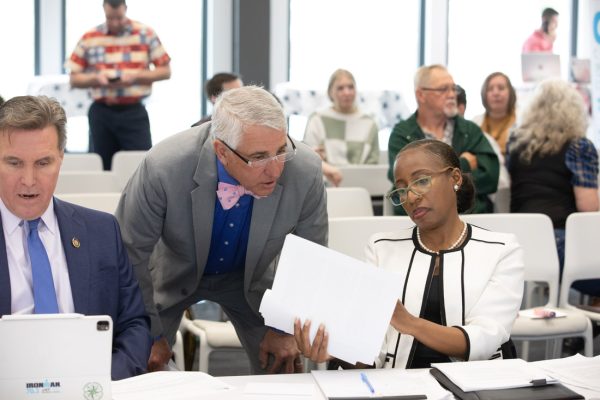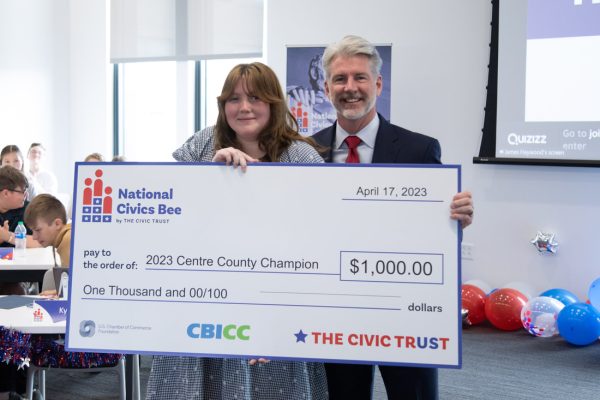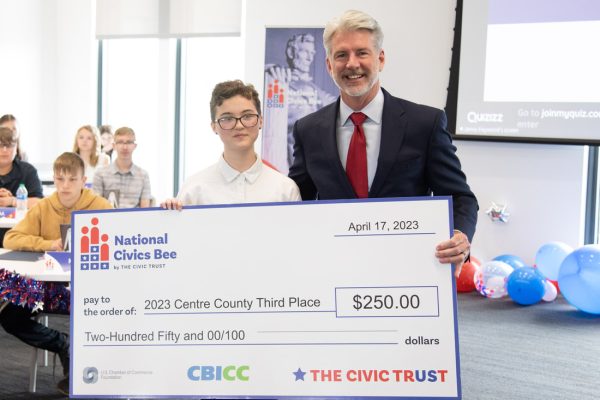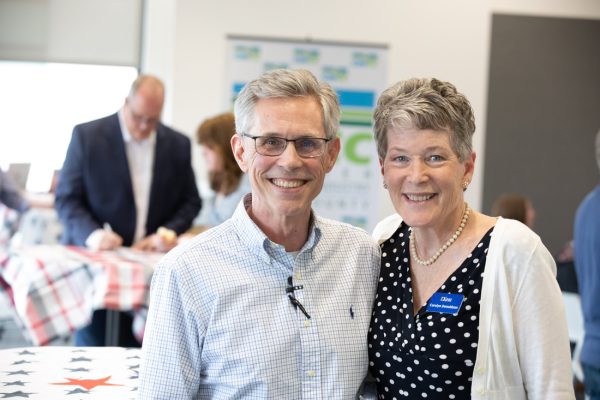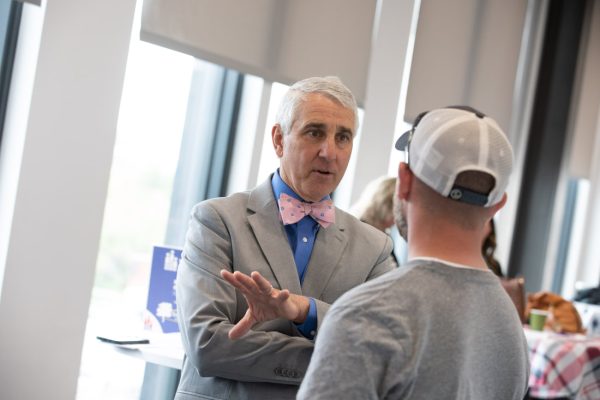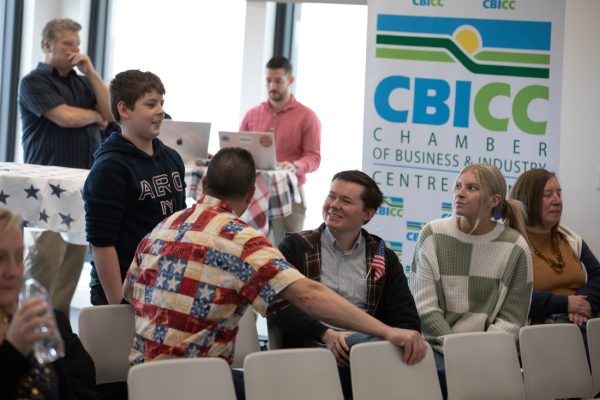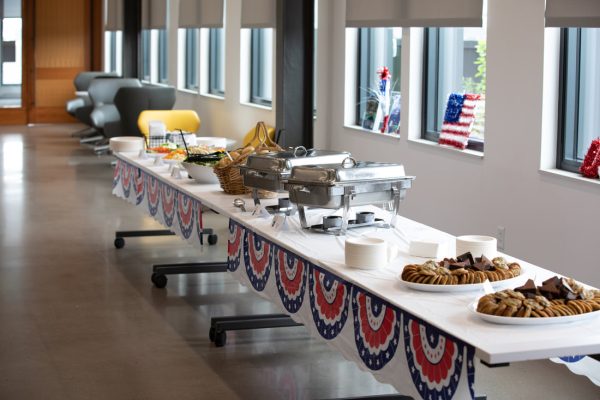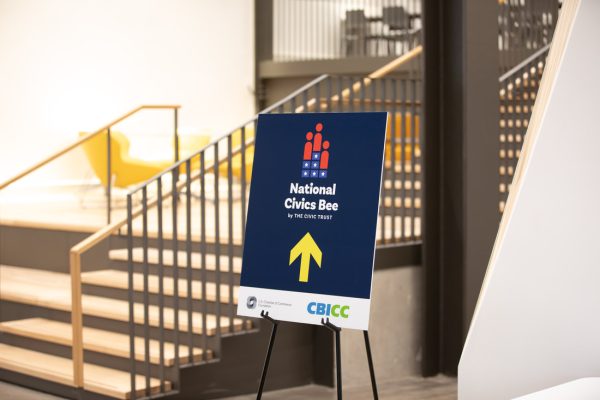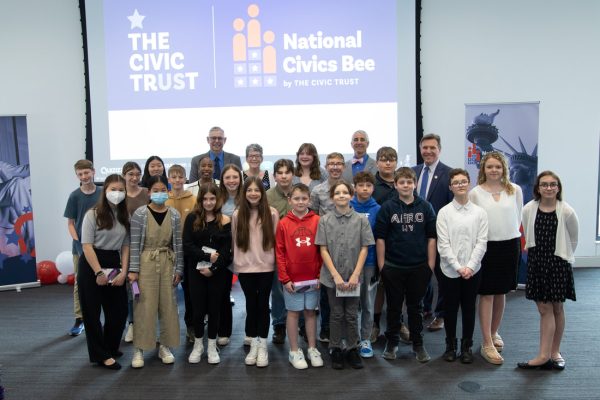 The Chamber of Business & Industry of Centre County, in partnership with the Pennsylvania Chamber of Business & Industry and the U.S. Chamber of Commerce Foundation, hosted the 2023 National Civics Bee on April 17 at the Eric J. Barron Innovation Hub in State College.
The Bee is a statewide initiative to encourage middle-school students to showcase and grow their understanding of, and appreciation for, the rights and duties of American citizenship.
Five other local chambers from across Pennsylvania are also engaged with the Bee. Middle-school students from across Centre County were invited by the Chamber to write essays about how they would use their knowledge of civics to solve a problem facing their communities. Twenty students advanced to the live-quiz event and competed in two rounds of multiple-choice questions about the Constitution, the branches of government and more.
Five finalists then answered questions about their essays from a panel of judges comprised of state Rep. Paul Takac (D-82nd District), state Sen. Cris Dush (R-25th District) and U.S. Rep. Glenn Thompson (R-15th District), Carolyn Donaldson of Kish Bank, and Charima Young of Penn State.
David Price of the Rock Institute at Penn State served as emcee.
​The Torron Group was the sponsor of the Civics Bee.
Katie Tyworth, an eighth grader at Mount Nittany Middle School in State College, won first place and a $1,000 cash prize. Sol Lee, also a student at Mount Nittany Middle School, took home the second-place cash prize of $500, and Starlyn Gearhart of Philipsburg-Osceola Middle School walked away with a third place trophy and a $250 cash prize.
​All three students now have the opportunity to represent Centre County at the statewide National Civics Bee to be held in Harrisburg in June.